Seattle Locksmith | Locksmith Seattle | Seattle Locksmith in Washington

For more details Email us at
info@info@seattleLocksmith.net

Or Call us now at
(206) 201-1255
Seattle
Locksmith
Seattle Lockout Locksmith Services
Being locked out is never pleasant – at best, it causes inconvenience, and it can be downright dangerous. Imagine being locked out of your car after coming out of a late night dinner, in an unfamiliar neighborhood.
Or, being locked out of your own commercial diner, while food is still cooking inside! Even residential lockouts can be a serious problem. A small, unattended child might be locked inside, while you stepped out for mere seconds to get the mail, off the front door.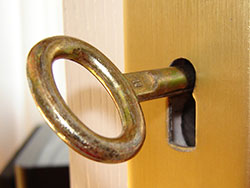 Here at Seattle Locksmith, we know that when you experience lockout, all you want is to get back inside, as soon as possible. That is why we offer our 24-hour lockout assistance to customers at affordable rates, and with guaranteed results. Our technicians get to you fast – in fact, our emergency service responds within 15-minutes of your call to us!
Call Now: (206) 201-1255
If you experience lockout at home, at your place of business, or at your car, don't force your way back in! Further damage to property can occur, and you might even be injured. Broken glass and pried open metal can cause serious injury, and so can suddenly triggered air bags. Your lockout problem is only made worse by trying to save a few dollars.
Call Seattle Locksmith instead, and have our company telephone number added to your smart phone address book as a safety precaution. You don't want to be looking for a telephone book and phone numbers at 2 in the morning, when you are locked out of your car. Our mobile locksmiths can reach you quickly, and get you back inside your property safely, and affordably.
Call Now: (206) 201-1255