Seattle Locksmith | Locksmith Seattle | Seattle Locksmith in Washington

For more details Email us at
info@info@seattleLocksmith.net

Or Call us now at
(206) 201-1255
Seattle
Locksmith
Seattle Lock Change Locksmith Services
If you need quality lock change work done at your home, your office, or your automobile, call on Locksmiths in Seattle for the best results. Our very experienced technicians can save you aggravation, money, and lots of time. We perform hundreds of these lock changes every year, and we can extend our exceptional lock work to you, as well.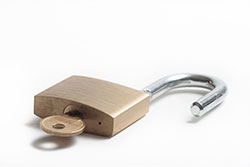 Call Now: (206) 201-1255
When lock re-keys (changing the tumblers inside the lock) will not be sufficient, get affordable, and exceptional results with a high quality lock change from Seattle Locksmiths. A lock change means that your lock has been replaced with a completely new one. While this process costs a little more than a simpler re-key, it can still be very affordable. It also allows you to significantly upgrade your existing locks, and it adds a whole new layer of security to your property.
If you're not sure which option to take (re-key vs. lock change), call our Seattle Locksmith telephone number, and speak to our highly trained and helpful staff. We offer free consultations, and in this case, we will evaluate and discuss your present lock, and what it is protecting. Based on this simple evaluation, you will be armed with the correct knowledge to make the best choice.
Seattle Locksmiths offers lock changes for automotive, residential, and commercial applications. We work one-site, at your location, and we are available on a 24-hour basis. We respond to emergency calls within
15-minutes, and we do outstanding lock work. From deadbolts, to high security locks, our well-trained locksmiths do it all. Call us for more information, and always keep out telephone number handy!
Call Now: (206) 201-1255